Shipping Cars to UAE from the UK
The United Arab Emirates has a huge demand for imported vehicles. Over our two-decade history we have been shipping cars to UAE from the UK by the thousands. Car exports to the UAE have been rising by the year and the demand for luxury cars or sports cars have been steadily growing. If you are a car importer from the UAE, we have a wide range of vehicles in stock that might be interested in.
We ship both used cars as well as brand new cars and we can easily source and export cars with left-hand driving from the European market. If you want to import a specific car we can help you find one and ship it directly to you, no issues.
The car export process to UAE is relatively easy because of the shorter distance between the countries. Most of the issues arise from the paperwork and after the car is disembarked at your port, but no need to worry we are there to help you during the entire process. We can assure you of the safe transport of any vehicle you import from us because we only use good logistics companies with international experience for our shipping process. We will keep you updated on every step of the process so that you will always know what is going on.
As we said before sometimes the process of bringing your car into the country from the port can be a bit tedious, especially the clearing process. If you require we have our agents at the port who can help you out. With services such as this Car Export Company is everyone's No 1 choice when it comes to shipping cars to UAE from the UK.
Ship Luxury Car to UAE from the UK​
As we said earlier there is a huge interest to import sports cars and luxury vehicles to the UAE. We can export both of those and commercial vehicles as well. We have 20 years of experience in exporting vehicles to the Gulf and we have earned the respect of our clients because of the quickness and efficiency of our service as well as our transparency. From the moment we find you a car, to getting the paperwork sorted out, to inspect the vehicle; to shipping it to your port we oversee the whole process. With secure container shipping, we can make sure that the vehicle will reach you 100% damage free as well. It is because of these services that Car Export Company is today the No1 car exporter to the UAE.
Export cars from the UK to the UAE

We can ship from either Felixstowe or Southampton, England to either Jebel Ali Port, Port Zayed or Port Khalid.

MPI bodywork inspection and reconditioning if necessary

UAE Structural Border Inspection

Insurance cover whilst the vehicle is in our care

Final delivery to a centre of your choice local to the port of delivery in UAE
*Any local taxes are not included in the quote price*
A Hassle-free Process to Import Cars from UK to UAE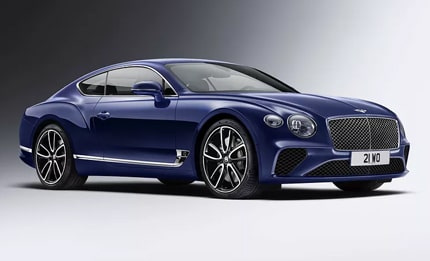 1
Select Your Dream Car
If you want a luxury vehicle or sports car, we are sure you will be able to find one from our wide range of stock. If you want a really special car please let us know, we will find it for you. Also, please remind us that you require a left-hand drive car.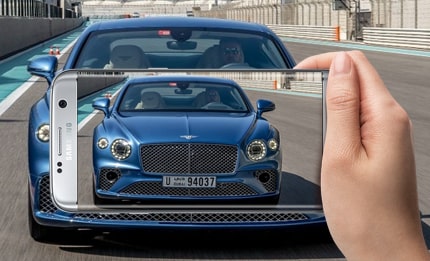 2
The Vehicle on Display
We will show you your vehicle to you using images and give you all the relevant documents for the vehicle as well. One of Our team members will be there to answer all your questions and we will also give you the CNF price of your vehicle during this time.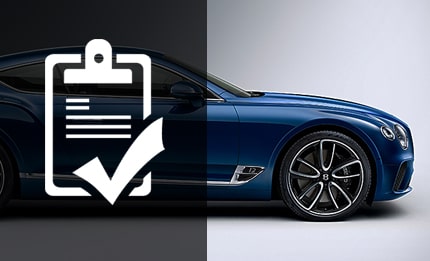 3
Confirm and Reserve Car
Please give us the all-clear to go ahead with the sale if you are happy with our choice. We will send you a Proforma Invoice (P/I), which you can take make the payment, and we will hold your vehicle in reserve until that happens.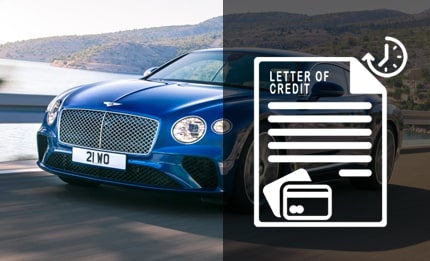 4
Making Payment via LC
You can take the Proforma Invoice (P/I), with the bank details we send you to a local bank and get them to issue a letter of Credit. When you get payment proof please email or fax it to us and we will get the vehicle export process started from our end.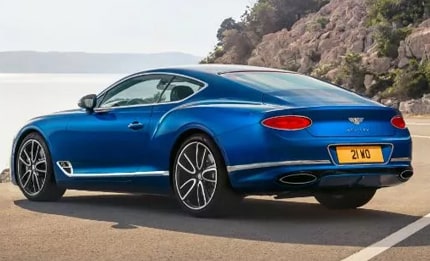 5
Vehicle Shipping
When we get your LC proof of payment, we will email you an Official Commercial Invoice confirming that the payment was made. Then we will pack your car on a shipping vessel coming to Dubai using either the RO-RO or container method. We will notify you when the ship leaves the UK.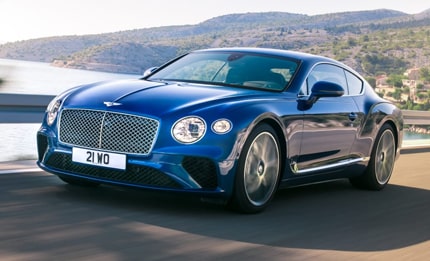 6
Getting the Customs Clearing Done
When the ship arrives in UAE at the port you requested, and the vehicle unloaded, you will have to go through the customs clearing process. Once this is over and the vehicle cleared, your bank will release the LC payment to us.
Need to tell us more? Ask us a question or get a car shipping quote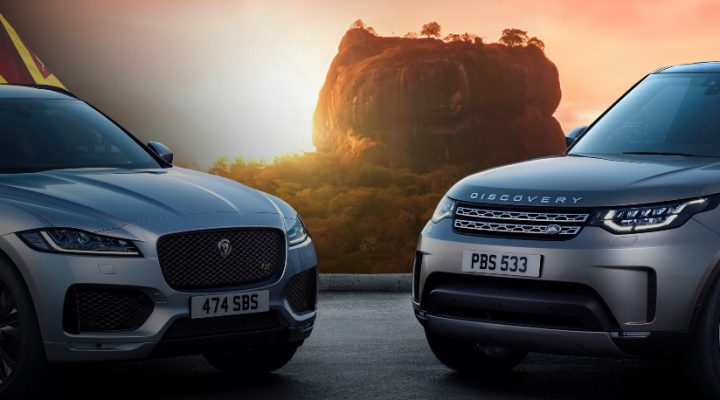 Exporting Cars
As many of you would know the vehicle market in Sri Lanka is atrocious due to import duties. Good vehicles with good features are hard to come by and most of them are quite expensive. This is why the market
Read More »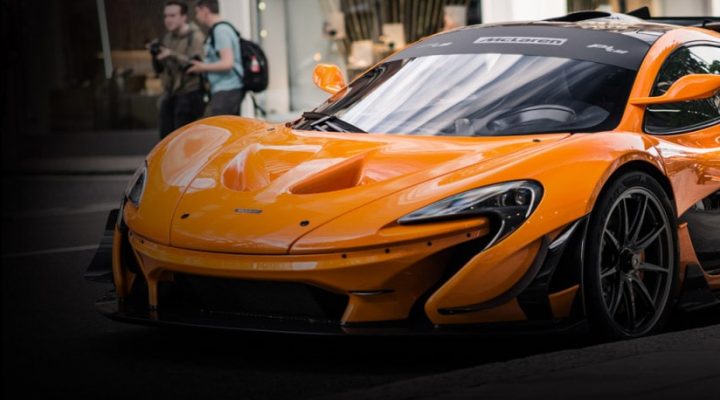 Automotive News
1. Lamborghini Veneno Roadster – $4.5 Million With a $4.5 million price tag, you will want to know what makes the Veneno so much expensive. The answer lies in the carbon fiber; the carbon fiber used for the monocoque, akin to the Aventador
Read More »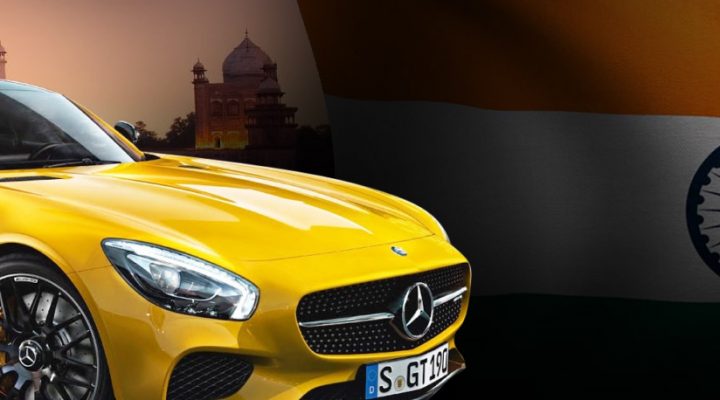 Exporting Cars
Everybody turns their head when they see a high-end expensive car or mortorbike passing them on the road. One would be lying if they say they have never had dreams of owning such a vehicle; but the price and many other barriers in the
Read More »